Experience the Most Advanced Admin Software for Network Marketing Companies  
Go 10x Faster with GegoSoft's MLM Growth Platform: Launch your Network Marketing Business & Grow with AI Powered Workflow Automation.

Compensation Plan Builder
A compensation plan builder enables administrators to design, implement, and manage compensation plans for their network business.  It includes the matrix/network settings, commission settings, bouns settings, rank settings, and promotions.

Visual Genealogy
Genealogy tree show the hierarchical structure of distributors and their relationships to each other within the organization. It provides a visual representation of the sponsor, their direct downlines, indirect downlines, sales records, bonuses, commission, packages purchased, etc.

Workflow Automation
By defining a set of rules and using our workflow editor, you can automate administrative tasks and take advantage of the preloaded automation scripts. The marketing automation tool helps to build a stream of autoresponders based on User interaction and activities.

Promotional Tools
The distributors have been provided with the necessary promotional tools such as a sign-up widget, a referral link generator, a personalized content creator, and creative media banners, which will enable them to promote their link, increase new sign-ups, and build their downline.

AI Powered Training
Training is the key module in the MLM Growth Platform. Our developers reengineered the coaching module by adding AI Tools.

AI Powered Lead Generation
Lead Generation Tools like Invite Users, Replicating websites, and Newsletter blasts are now using the power of AI.

AI Powered Social Bot
Using Social Bot, we leverage AI Technology to create content optimized for Social Media Platforms. This helps members in utilizing social media for recruiting.

AI Powered Report Builder
Utilize the AI Tools to generate the necessary reports. Simply ask our report bot and it will provide the report for you.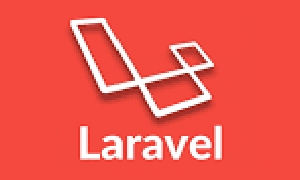 Built with Laravel
Laravel is an open-source PHP framework that provides a scalable, secure, and robust foundation for enterprise-grade cloud-ready web applications. It is the perfect choice for building MLM Growth Platforms due to its strong community support and robust features.
Network Marketing Software Features
Internationalization
Our software is equipped with Multi-Currency and Multi-Language capabilities, as well as the ability to configure Tax and Legal requirements to meet country-specific needs.
Mobile Friendly Design
Our MLM Software is designed to be Mobile Friendly and Responsive, providing optimal user experience across all devices.
Admin Back Office
Our MLM Software Back office is designed to give administrators control over all key settings and daily operations. This backoffice provides the ability to create roles and grant sub-admin access control for granular access control and effective management.
API First Design
The MLM Engine API module has been designed to enable developers to extend the software's capabilities towards constructing single purpose utility tools and mobile applications. Utilizing the API, developers can extend the functionality.
Crypto & ERC20 Token
Our MLM growth platform is equipped to accept Cryptocurrency and ERC20 Tokens, with CoinPayments offering support for over 100 Cryptocurrencies.
White Label License
Our White Label License provides increased value to businesses in terms of Valuations and Branding.
Hosted on Your Servers
The software is hosted on the servers belonging to your team, thus providing full control over the data and source code.
Free Installation
We will professionally install the software in your server, ensuring the necessary security and data backup settings are in place.
90 Days Free Support
Our support team provides 90 days of complimentary assistance for installation, integration, and setup. We will assist in configuring the compensation plan and onboarding process.
12 Months Free Upgrades
Customers who purchase our software will receive 12 months of complimentary upgrades for bug fixes, non-breaking code changes and new modules.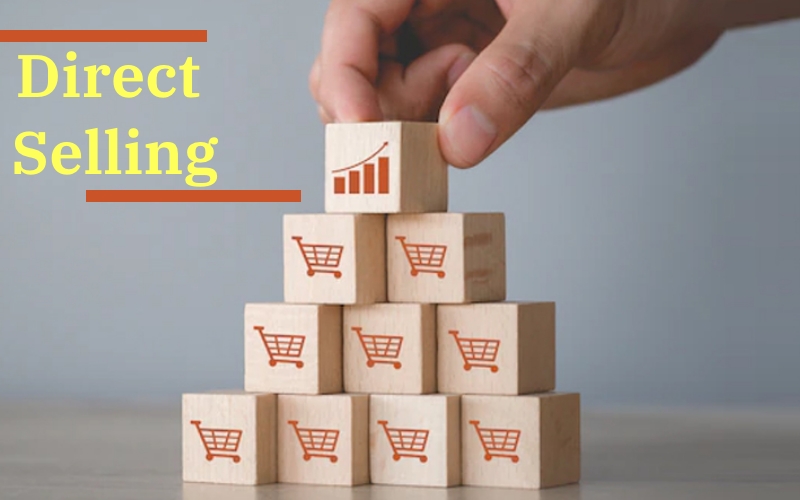 Configurable MLM Software
Software Solutions for Legitimate Direct Selling Businesses
Construct a community and utilize network marketing to establish a lasting and continually increasing business. Our MLM Growth platform is designed to bolster the business with all the resources it needs to set up and manage networking in a legitimate fashion, meeting the requirements of Consumer, Compliance, Compensation, and Community.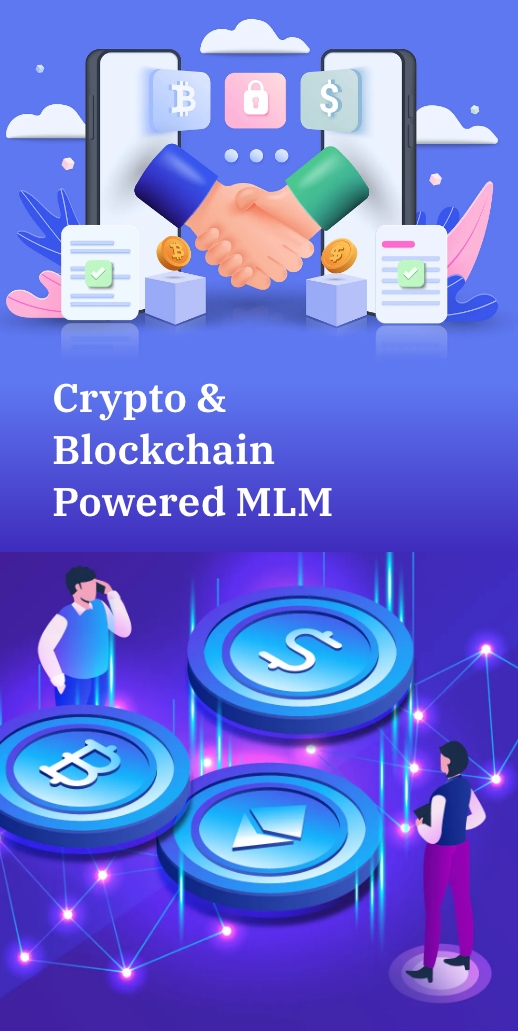 Smart Contract Based MLM Software
MLM Platform powered by Decentralization, Smart Contacts & Blockchain 
A decentralized MLM platform powered by smart contracts is a new way to run a multi-level marketing business. This type of platform uses blockchain technology to automate many of the tasks involved in running an MLM business, such as tracking sales and commissions, managing inventory, and processing payments.
By automating these tasks, a decentralized MLM platform can help businesses to save time and money. Additionally, the use of blockchain technology makes it very difficult to tamper with or falsify data, which can help to build trust between businesses and their distributors.
Here are some of the benefits of using a decentralized MLM platform:
Efficiency:

 

A decentralized MLM platform can automate many of the tasks involved in running an MLM business, such as tracking sales and commissions, managing inventory, and processing payments. This can help businesses to save time and money.
Transparency:

 

Blockchain technology is a decentralized ledger, which means that all transactions are recorded on a public blockchain. This makes it very difficult to tamper with or falsify data. This transparency can help to build trust between businesses and their distributors.
Security:

 

Blockchain technology is very secure. Transactions are encrypted and stored on a distributed network, which makes them very difficult to hack. This security can help to protect businesses from fraud and theft.
If you are considering starting an MLM business, or if you are looking for a way to improve the efficiency, transparency, and security of your existing MLM business, then you should consider using a decentralized MLM platform.
A Modular Approach that Helps You Grow
Our MLM Growth Platform uses a modular approach and user-centered design to create attractive affiliate programs that give you the necessary tools to boost your numbers and keep your affiliates satisfied. This platform effectively delivers the business tools and user experience.
MLM Backoffice is the interface for the administrator to set up the Program and do the day-to-day activities. It is also possible for an admin to create multiple sub-admins based on Roles and delegate the work. The following are the key modules in MLM Back Office Software.
Dashboard
User Management
Roles and Permissions
Compenstaion Plan Builder
Settings
Complaince Center
AI Course Builder
Promotional Tools
Report Center
Distributor's Back Office
The MLM Growth Platform provides distributors with useful tools, a user-friendly interface, and an informative dashboard, allowing them to carry out recruitment, sales, and promotional activities, view their network tree (Visual Genealogy Tree), and communicate with their down-line. The dashboard also displays sales data, rewards info, and critical system notifications.
Dashboard
Network Tree / Genealogy
Invite User
Replicating Website
AI Social Bot
Shopping Cart
Personal Profile
Course center
Promotional Banners & Widgets
Report Center
With the ever-growing popularity of MLM business, many distributors are now turning to website replication as a key promotional tool. Replicating websites enables distributors to have their own personalized single-page website, complete with a sign-up form and customizable branding and content. This allows distributors to easily share their website link in social media, ads, and newsletters in order to grow their network of members.
Public Promotional Website
For any network marketing business to succeed, it is essential to create a brand and gain the trust of customers. A website serves as the company's face, giving a brief introduction of the business. It is pivotal for MLM businesses to have an aesthetically pleasing website with a powerful CMS and a creative design. The website should effectively communicate the brand, list key personnel, and display legal terms, compliance, risk statements, and privacy policy, among others.
Popularly Searched for : MLM software for beginners, MLM software with autoship, MLM software with back office, MLM software with compensation plan builder, MLM software with customer relationship management (CRM), MLM software with e-commerce platform, MLM software with lead generation tools, MLM software with marketing automation tools, MLM software with mobile app, MLM software with payment processing, MLM software with recruiting tools, MLM software with social media integration, MLM software with training modules
Are you ready to see the power of our MLM Software? Take a free demo and see for yourself how our software can help you manage and grow your MLM business. Just fill out the form below and our product specialist will give you a complete walkthrough of the admin, distributor, and CMS features.
A network marketing app can significantly enhance the efficiency and effectiveness of your MLM business. It's important to choose an app that not only meets your current needs but also has the potential to grow with your business.
Let's talk about what GegoSoft Growth Platform can do for your MLM / eCommerce Business