Ultimate app for multi-branch companies to manage their DayBook
Looking for a reliable way to manage your business's finances? Whether you sell products or finished goods, and have multiple branches, Here is the DayBook App for you to meet out perfect solution.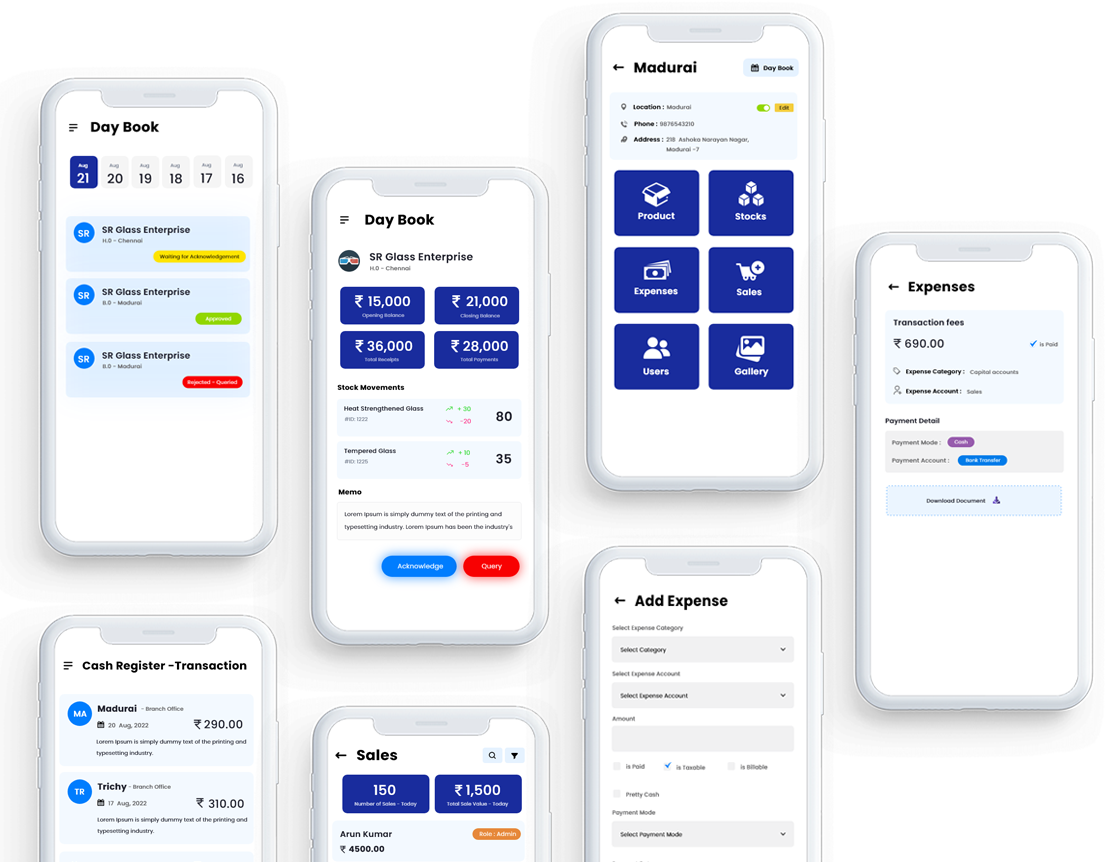 It saves time
Our Daybook app that helps you save time and stay organized in your daily routines. With just a click, you can check for updates from your branch and get instant access to stock maintenance. No more long calls to clarify doubts or cross-checking transaction notes manually. With Daybook, you can enjoy the convenience of paperless management work and the peace of mind that comes with it. With Daybook, you can get the most out of your workday, and stay on top of your responsibilities in time management.

It's easily accessible
Daybook is the ultimate app for businesses of all sizes. Here the app's user interface (UI) is designed with a clean, minimalistic aesthetic that is easy to use and understand. It features a simple, intuitive navigation system that allows users to quickly and easily access the features they need. With Daybook, you no longer need to use multiple sheets to keep track of your accounts. Instead, you can store all your business-related transactions in one place.