Website Design and Development Services
Professional Website Development Company
Welcome to GegoSoft Technologies, Website Development Company! We have extensive experience in developing powerful, secure, and highly functional websites and web applications tailored to each client's unique needs. Our team of experienced developers leverages the latest technologies to create sites that are fast, secure, and easy to use. We provide excellent customer service and are passionate about helping our clients succeed. With our expertise, your business can take advantage of the power to create a website that meets your exact requirements.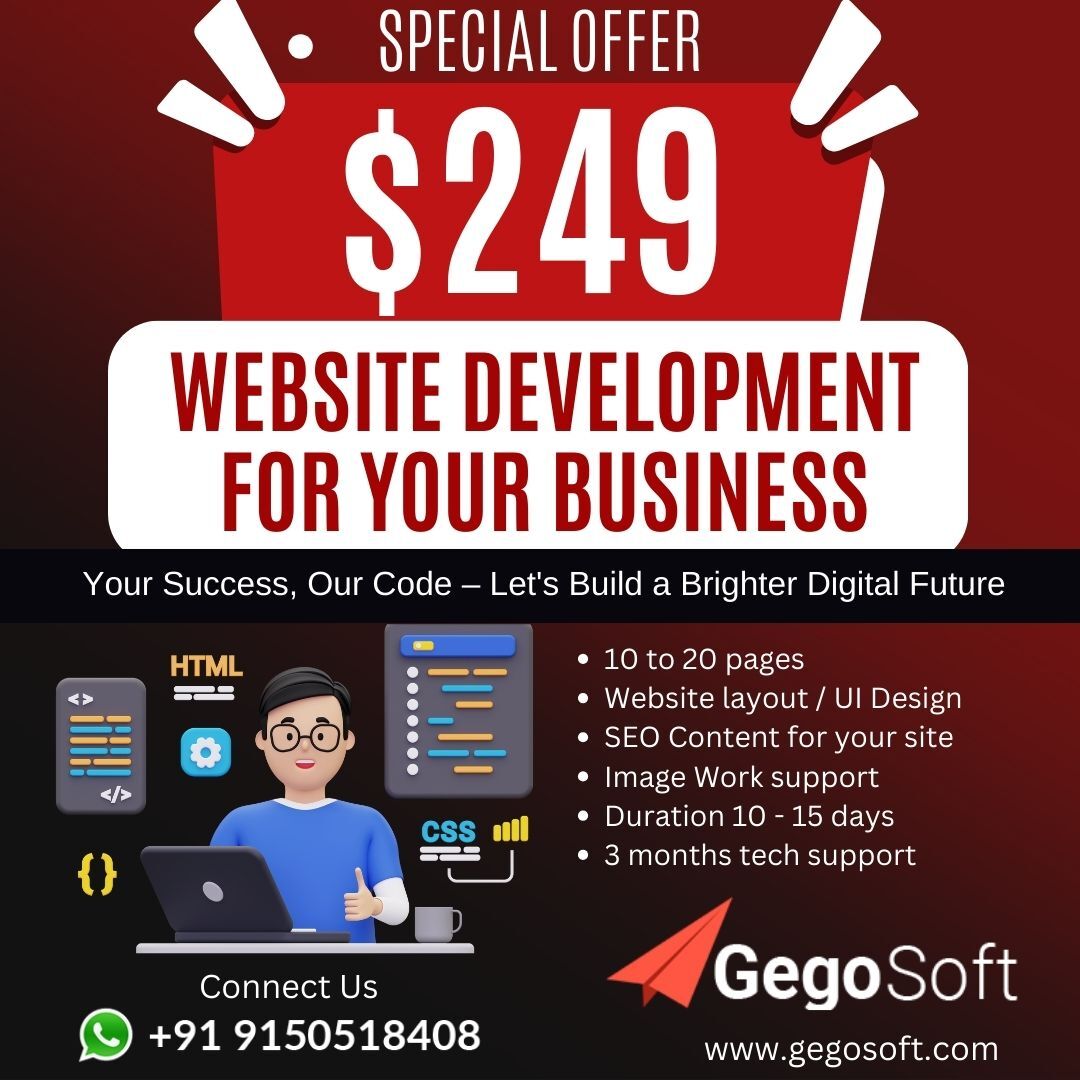 If you're ready to take your business to the next level
Just Fill out the form
DEVELOPMENT CENTER
GegoSoft Technologies OPC Private Limited,
1st Floor, 8-6/8, Vaigai Nathi Street
Mahathma Gandhi Nagar,
Madurai – 625014,
Tamilnadu. India.